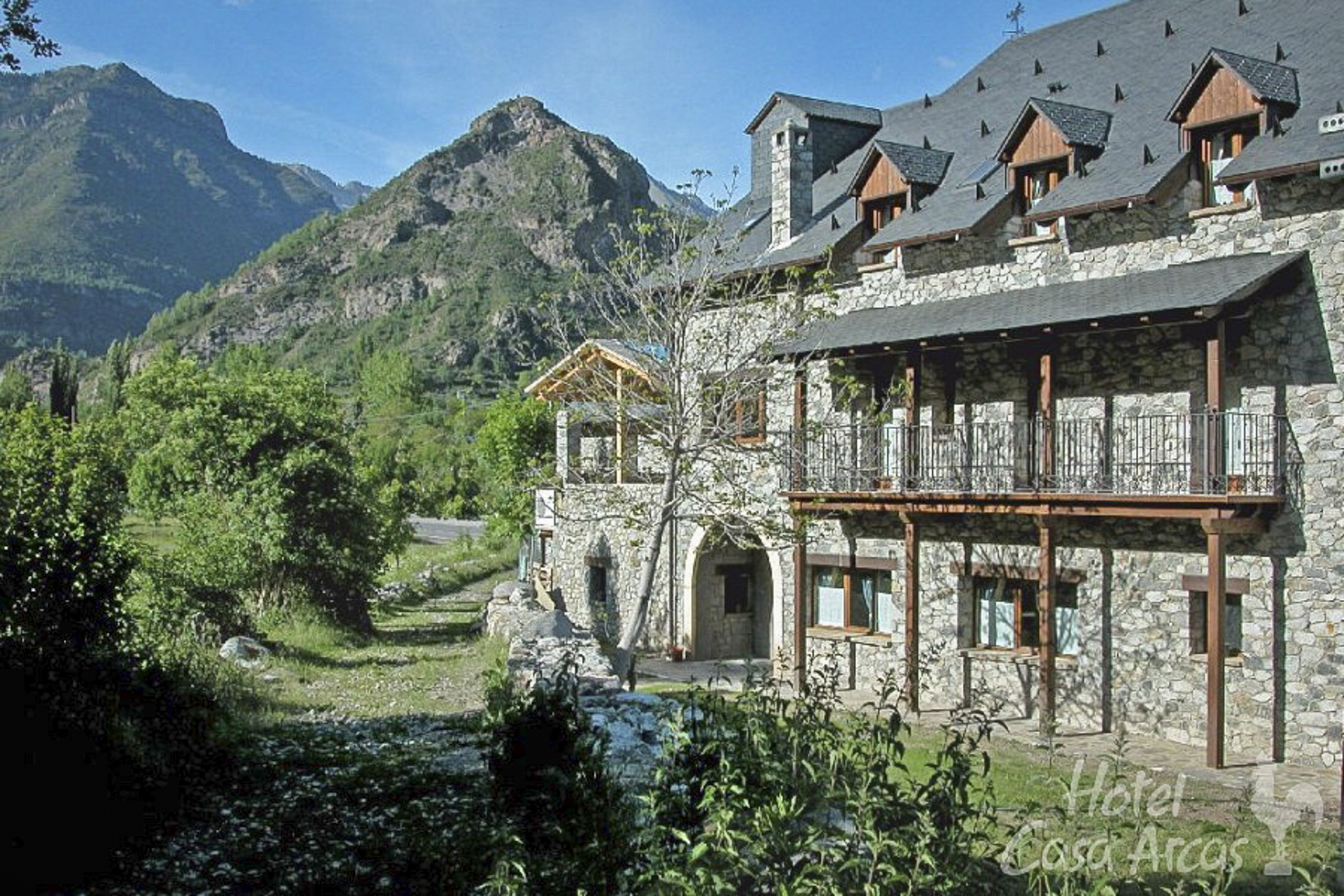 Casa Arcas
A Hotel where you can feel at
Home, right in the mountains
The views
Sit on the balcony
and simply enjoy

Cosy rooms
Cosy and spacious rooms
8 superior double rooms
4 duplex suite rooms with mezzanine
With all of the comforts
See what they look like

Let's eat
With Martín Berasategui's team
Delicious seasonal menus
For guests or visitors
Show me more!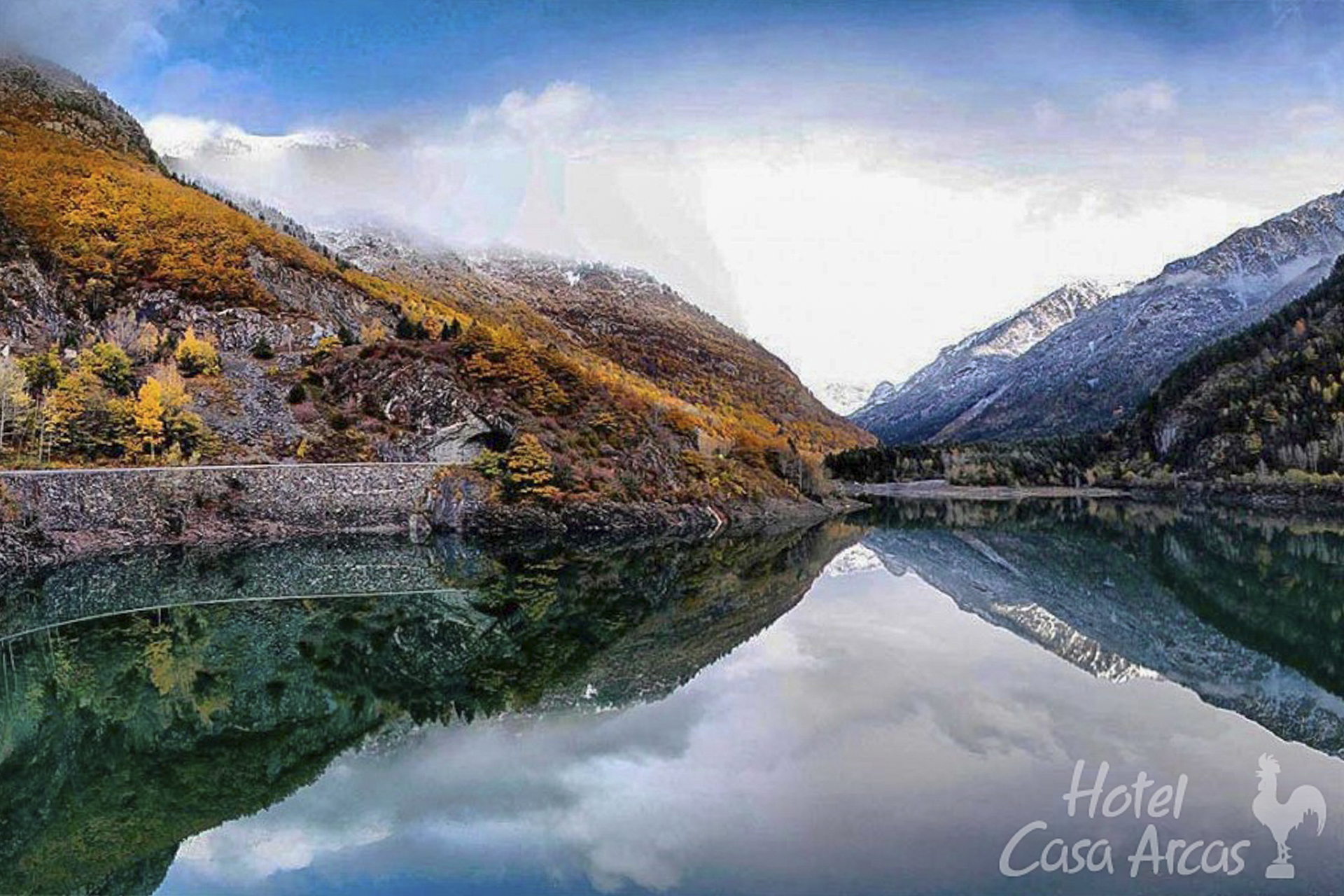 Book online
Visit us in this beautiful valley
You can book online now
I want to book!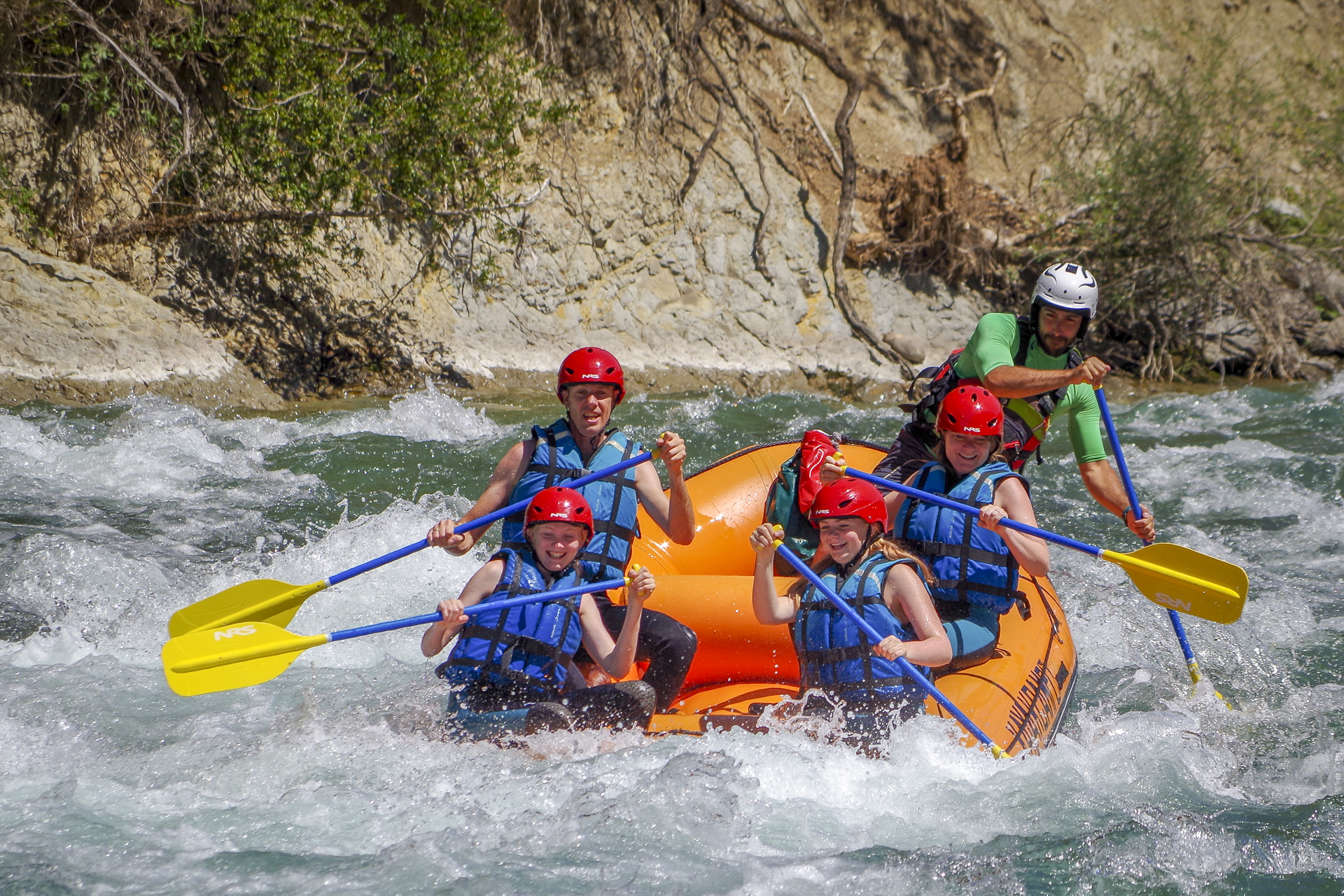 Benasque
The Benasque valley is pure
nature
With activities to everyone
What to do

LOOK AT WHAT OUR VISITORS SAY
There's a reason we have the TRIPADVISOR certificate of excellence
UNBEATABLE


A hotel to return to especially for making us feel at home from the moment of booking.

Nothing negative to point out, however only wonderful things to highlight, warmth, friendliness, good treatment, unbeatable value for money, BESTIAL food.

We will surely return and above all we will recommend it. come on a wonder
Marian L - february 2023
We could not have chosen a better hotel.

We have booked a family room for 6 days. Upon entering the hotel, it already seemed that you were entering home. The fantastic room, with a huge wardrobe and a full bathroom, much better than any 4-star hotel we've been to before. All wooden, attic, with a mezzanine where the children's beds were. Great detail to have a Nespresso coffee machine that replenished the capsules every day.

Spectacular breakfasts, all homemade, and spectacular hot sandwiches.
And what to say about the dinners… Impressive!!! There was not a dish that we did not like, even the children's menu was great!

The treatment of the fantastic staff, especially Ainhoa. In short, if we return to the area, we already have a "home".
Lorena M - december 2022
Cozy and quality

A small family hotel, decorated to the smallest detail that makes the stay perfect … like at home … after traveling the entire valley, it is a pleasure to arrive at the hotel, both because of the proximity of Ainoa and everything in itself. Very comfortable beds, room with a very good temperature.

The perfect breakfast, it had everything … and quality homemade products. We had dinner one night at the hotel and it was a great surprise !!! INCREDIBLE dinner !! Tasting menu, the quality of the food and the perfect quantity of dishes. (You can see the detail of the hand of a great chef by Martin Berasategui). We will definitely return when we go up to the valley again !!. Thank you Ainoa for everything and for welcoming our little one with us.
Rebees27 - november 2021
Hotel Casa Arcas

We stayed here in August 2021. We went hiking in the mountains near the Cerler Ski Resort on the first day (highly recommend) and went white water rafting on another day. Both times, we came back to the hotel tired but happy. This hotel is an incredibly welcoming, warm, and relaxing place to stay. Ainhoa is an ever- present person at the hotel. I honestly don't know when the woman sleeps. She is friendly, engaging, and very approachable. We ate dinner here on the second night. And WOW! The dinner was amazing! I can definitely recommend this hotel to anybody who plans on traveling to this part of Spain.
LakeAlto (Florida) - august 2021
Like being in 🏠♥️

It is appreciated that when you stay in a hotel you can get to feel protected and cared for; Ainhoa ​​and his team certainly succeed. Tastefully decorated rooms, absolute silence at night, and a superb homemade breakfast make your days at Casa Arcas fly by. We will certainly return to continue exploring this Valley with your recommendations. It has been a pleasure to be your guests 🥰
Pilsner Beer - april 2021
Excellent hotel and wonderful dinner

We stayed one night at this mountain hotel and the experience has been very positive and pleasant. The hotel has about 12 rooms, very well decorated, clean and cared for down to the last detail. Highlight the super well ironed sheets. They comply with the safety and hygiene regulations and you feel safe at all times. Highlight the kindness of the owner, ready to help, talk and resolve any questions.

And finally, we stayed for dinner and the experience was incredible. I recommend eating at the restaurant. The menu is closed. Everything was incredibly good, a mixture of flavors and tastes that left you in awe. It is not a simple dinner, it is a feast for the palate. We will repeat for sure, for the hotel, for the treatment, for the dinner and for the possibilities offered by Benasque for nature lovers.
mollymalone25 - sept. 2020
3 Michelin star hotel.

Excellent hotel located in one of the most emblematic places in the Pyrenees, surrounded by more than 60 peaks above 3,000 m.

The hotel is a 3-star hotel, with details such as extra thick mattresses and an exquisite garden. The espress coffee machine in the room allows you to enjoy the terrace with stunning mountain views. But the best thing, in addition to the treatment of Ainhoa ​​and his team, is to have a menu that is exceeded each year in quality and variety. For that alone it deserves a visit.

Quality-price relation is excellent. The inclusion of the establishment in the Michelin guide is, in my opinion, inevitable. Enjoying such pleasure in these moments will compensate you for what we are having to go through.
Angelica S - july 2020
Every year better

Our fourth year at Casa Arcas, staying to go skiing in Cerler. It is a very comfortable hotel with several quadruple rooms perfect for families. The kindness of Ainhoa ​​and her family stands out as well as the staff that works at the hotel. Highly recommended its restaurant and the picnic food that they put you to spend the day, abundant and without missing details.
We will repeat for sure
Rosana P - march 2020
Totally recommendable

Great treatment, rooms with a lot of detail and care. The innovative and delicious cuisine. It was an amazing dinner. Incredible breakfast, abundant and all homemade. We are sure to come back soon. Congratulations.
teresa l - december 2019
THEY ALSO TALK ABOUT US IN THE MEDIA
it looks like they loved us!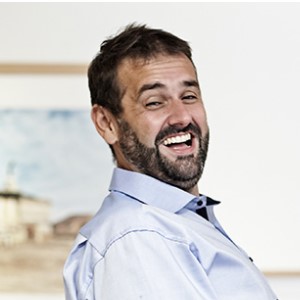 "In Villanova, you will find a hotel and food house, which alone are well worth the trip: the Hotel Casas Arcas"
"Ainhoa ​​is the landlady of the house and she prepares breakfast, it smells like coffee which is a beauty…"
"he started cooking in the kitchen of Martín Berasategui of Lasarte as a child and is currently one of his chefs. Manage now this charming and peaceful hotel"